Roof Inspection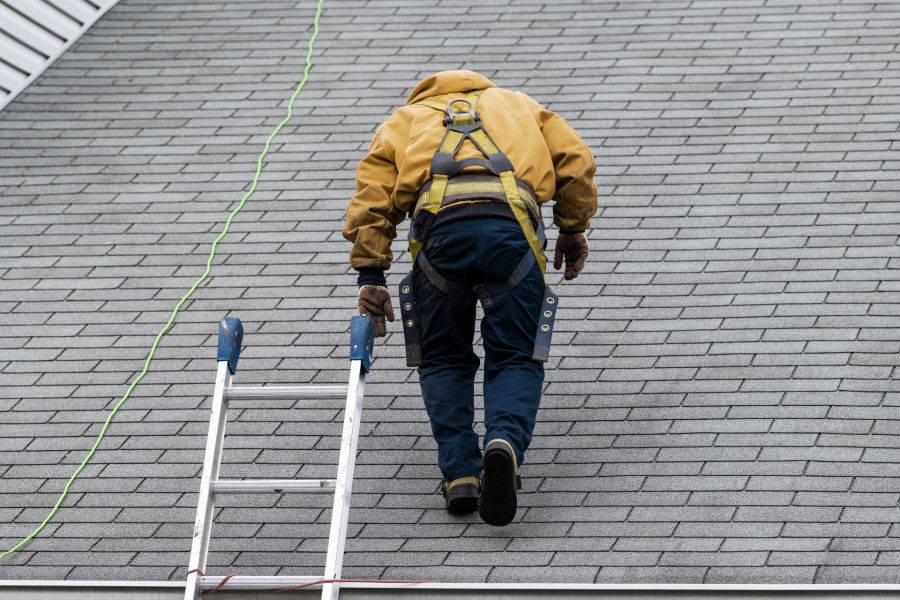 Roofing systems naturally deteriorate over time. Sun exposure, temperature changes, wind and normal building movements (contraction and expansion) will contribute to a roof's wear and loss of its protective abilities. All City Roofing has kept many roofs in good repair and helped extend the lifespan of area homes and commercial buildings. Roof repairs are best handled at the first signs of failure. Waiting too long and not correcting the problems can result in leaks and thousands of dollars in water damage to the interior and foundation of your home.
---
Call for a Roof Inspection
---
All City Roofing Can Save You Money
The small investment of regular roof inspections can save thousands of dollars over the years.
Benefits of calling All City Roofing for your roof inspection:
Early detection of roof problems will reduce damage and save you money
We'll check to ensure that your roof is energy-efficient so that heating and cooling costs are reduced
We will assess your roof ventilation to maximize airflow from your attic and increasing its insulation properties
Early detection of insects will protect your home from costly wood replacement
Search for small problems that can lead to large, expensive ones (cracked, warped shingles, breakdown of wood framing, etc)
If you've got an older roof, have it inspected before replacing it - you may be able to extend the life of your roof with a few repairs
Top Reasons to Call All City Roofing for a Roof Inspection Today
Licensed, Insured Professional Roof Inspector
Certified for Hail and Wind Damage Inspection
We perform the most comprehensive roof inspections available to ensure that your building is secure
A proven track record for trustworthy, dependable service
Roof Tune-Up
A roof tune-up helps to extend the lifespan of an older roof. Different from repairing the roof, a tune-up is a more inexpensive way to maintain your roof. A roof tune-up is also a great alternative to replacing your roof if it is currently out of your budget. Tune-up repairs are generally minor and consist of taking care of nail pops and secure loose shingles, secure loose flashing and replace missing shingles, as well as care for any other small problems that your roof may be experiencing. Give All City Roofing a call today at (818) 296-9556 for a roof tune-up.
---
Call for Fast FREE Quote
---